UPDATE: Hilmer Lodge Stadium Opening Postponed
Construction has been completed on the new Hilmer Lodge Stadium, but the Mt. SAC planned April 4th grand opening celebration has been postponed due to the coronavirus (COVID-19) situation. The 2020 Mt. SAC Relays, scheduled for April 16-18th, were also cancelled; the first Mt. SAC Relays not to be held in its 62-year history. Below are photos of the facility, present and past.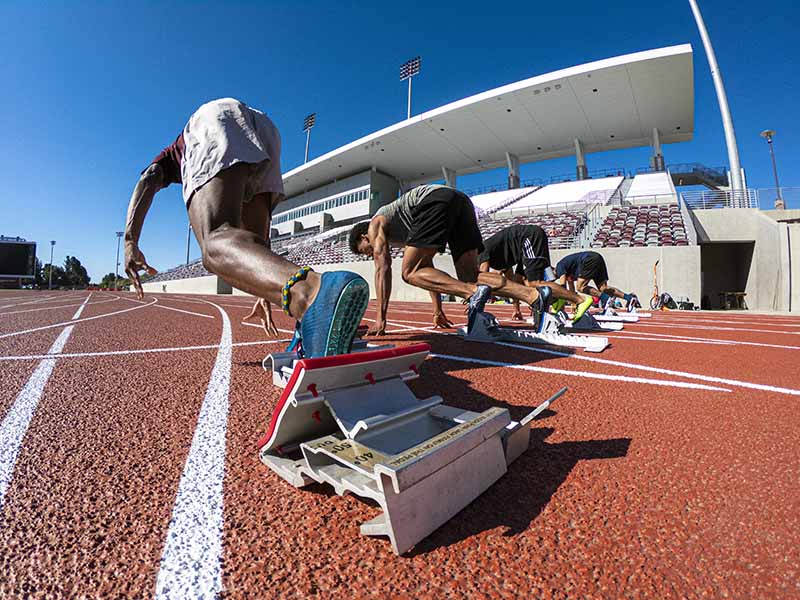 The track has already been well-tested by runners. In addition to the track & field team, the S.H.A.R.K.S. Club (pictured), a private club of runners, has been using the track to train. The club is made up of mostly Olympic hopefuls and other runners looking to turn pro. They said that the track is superb.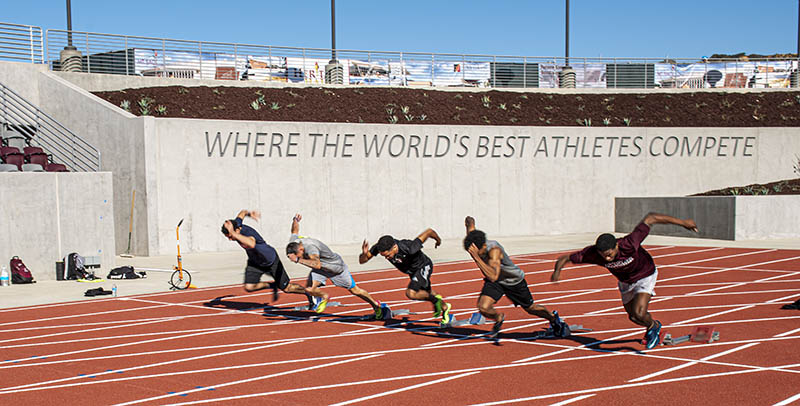 The nine lane, 400 meter track was built to host Olympic Trials, meeting IAAF standards, unlike the old track. This will make the world-famous Mt. SAC Relays an even more desirable event for the world's best athletes.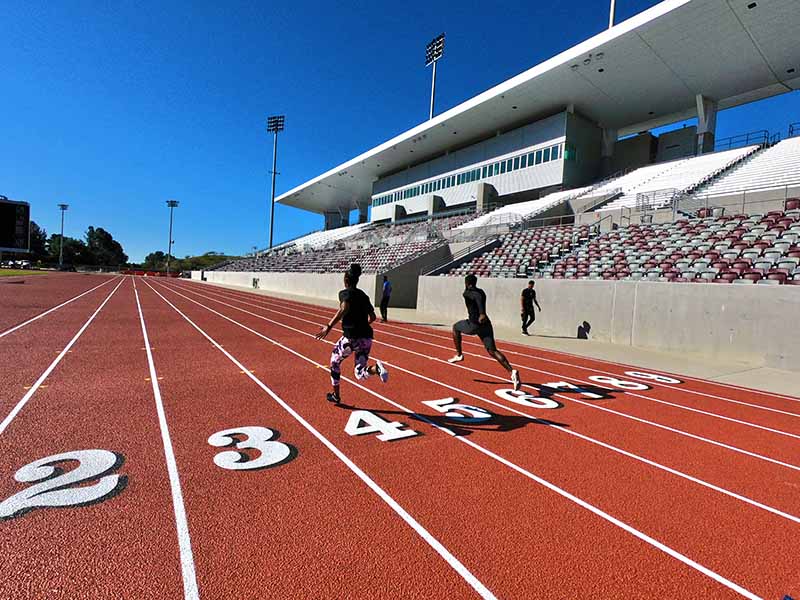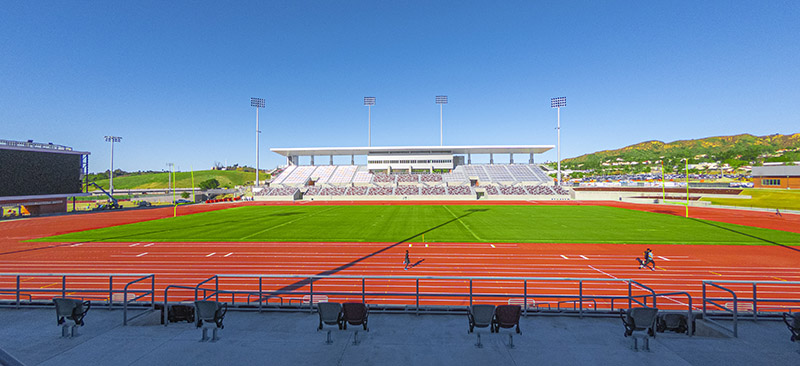 The new 10,739-seat stadium has been designed as a state-of-the-art venue for football, as well as track & field. The new facility features a nine lane, 400 meter track, a natural turf infield, a new press box, and a giant 85' x 37' LED screen. Adjacent football and track practice facilities are also part of the project and in operation currently.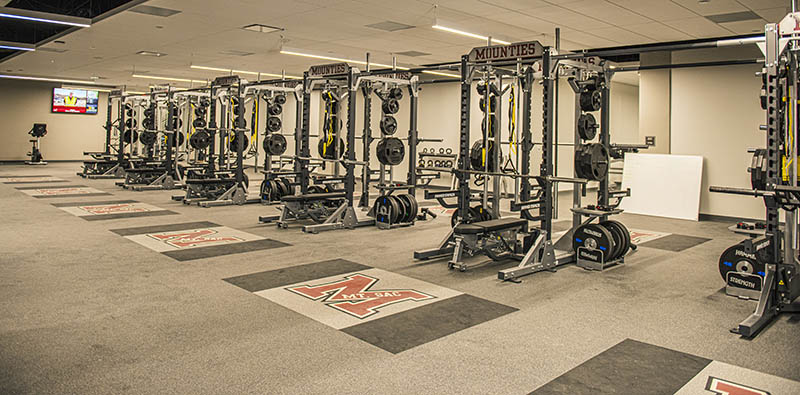 It also has a new field house with a weight room, featuring top-of-the-line equipment for the athletes.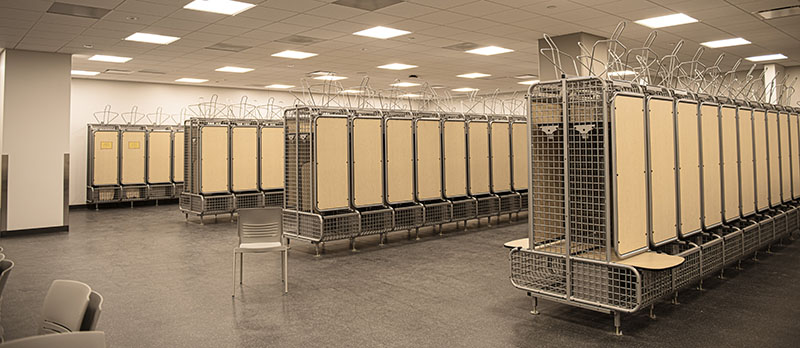 Mt. SAC athletes and the visiting teams will also love the new locker rooms.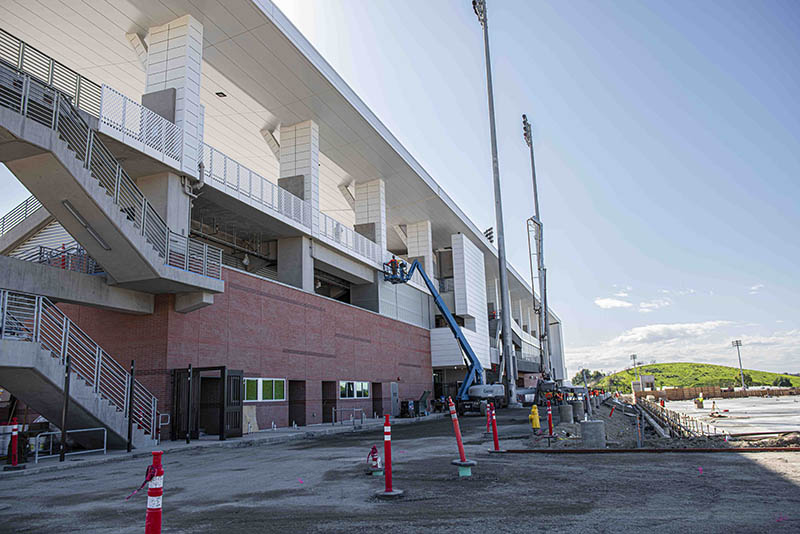 In addition, 60,000-square-feet of teaching space for Kinesiology classes will be available. Four auxiliary buildings will provide ticketing, food service, restrooms and telecommunication services.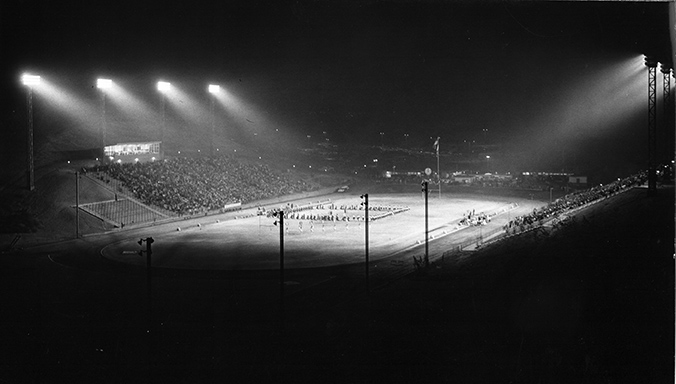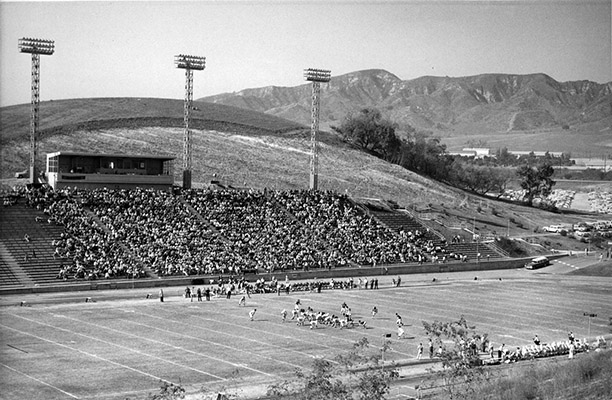 The old Hilmer Lodge Stadium was used for nearly 70 years, until 2015. That was the last time graduation, a football game or a Mt. SAC Relays event has been held on campus. These photos are circa 1960 (L) and 1958 (R).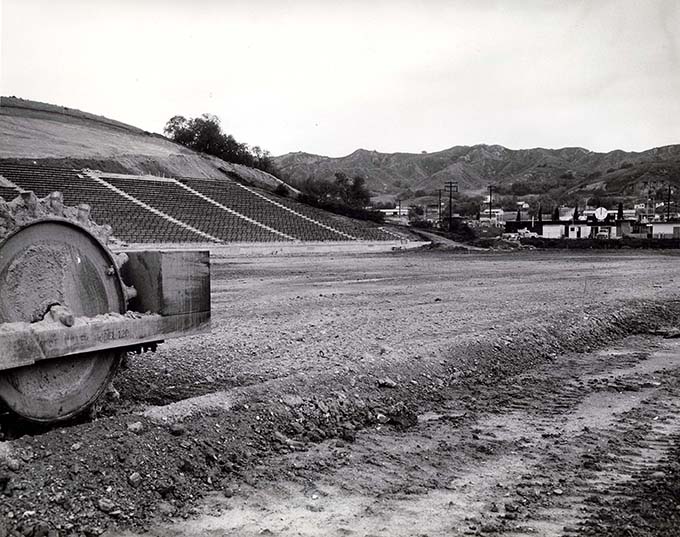 The old stadium was opened on October 8, 1948, and dedicated by local California Congressman and future President, Richard M. Nixon.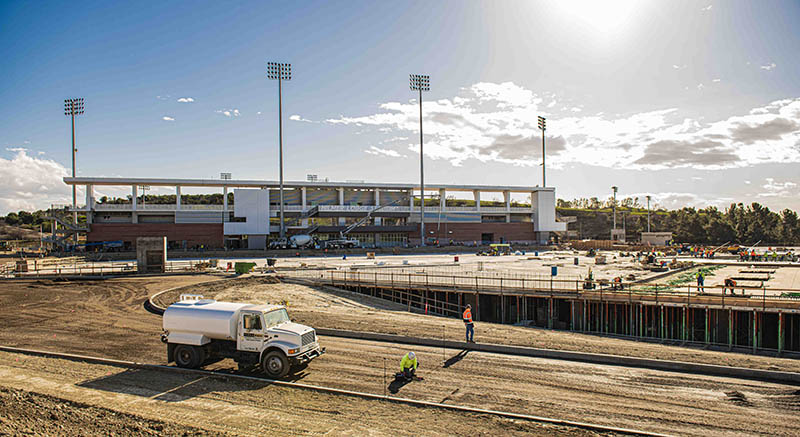 The stadium is just one part of a whole athletic center being built. Also being constructed are a parking structure, a new Aquatics Center, a new gym and Heritage Hall.
The parking structure will bring 709 parking spots and tennis courts on top. Those spaces should be available to use by this summer. A pedestrian bridge will take students over Temple Avenue. to their classes. The current aquatics and other athletic/fitness facilities on the north side of Temple will be utilized for other educational programs. All athletics, kinesiology and fitness will take place on the south side of Temple, in these athletics center buildings.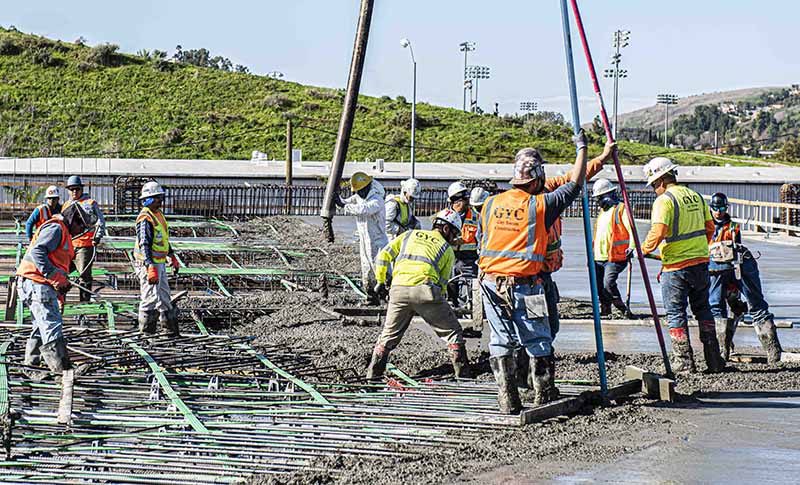 These projects require years of planning, hundreds of contractors, and obviously, numerous pours of concrete. They were financed mostly by Measure GO funds, along with some funding from Measure RR. To learn more about these and other construction projects at Mt. SAC, visit the construction website.
The Mt. SAC Relays looks forward to 2021, when we will celebrate the opening of the new Hilmer Lodge Stadium to honor the history & legacy of the Mt. SAC Relays and Hilmer Lodge Stadium.